STANLEY 1-43-548 Level: A Reliable Tool for Perfect Alignment
STANLEY 1-43-548 Level
STANLEY 1-43-548 Level earns a strong 4.5/5 rating for its outstanding accuracy, durability, user-friendly design
Product Currency: INR
Product Price: 2400-2700
Product In-Stock: InStock
Overview
STANLEY 1-43-548 Level stands as a testament to Stanley's dedication to crafting quality tools. This instrument, ideal for ensuring perfect level measurements, is an excellent blend of precision, durability, and convenience, making it an invaluable asset for any DIY enthusiast or professional.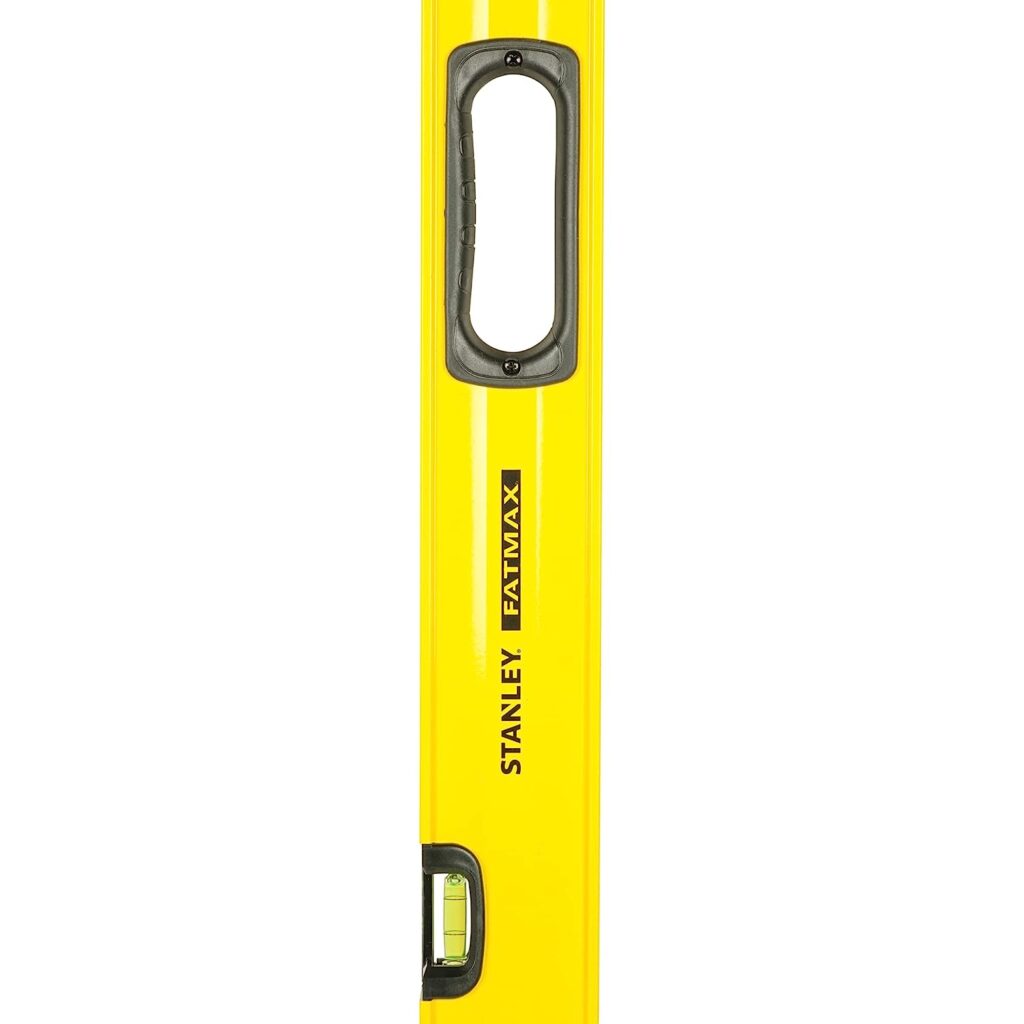 Highly Accurate Measurement – Precision is Key
With an impressive accuracy of 0.5 mm/m, the Stanley Level guarantees precision in your work. The large vial with the bridged "dual view" centre vial enhances the visibility of the bubble, ensuring you can easily check the level of surfaces.
Long-lasting Durability – STANLEY 1-43-548 Level is Built to Last
This level is designed with shock-absorbing end caps that protect the tool from damage, ensuring its longevity even in heavy-duty use. Coupled with Stanley's limited lifetime warranty, this tool promises to be a long-lasting addition to your toolkit.
User-friendly Design – Convenience at its Best
One of the standout features of this level is that it is machine-milled on two sides. This design ensures accurate measurements from both sides of the level, offering convenience and flexibility in use.
Pros & Cons of STANLEY 1-43-548 Level
Pros:
Exceptionally accurate with 0.5 mm/m precision.
Durable construction with shock-absorbing end caps for long life.
User-friendly design with machine-milled two sides for flexible use.
Large vial with bridged "dual view" centre vial for easy readability.
Comes with Stanley's limited lifetime warranty for added assurance.
Cons:
The level might be a bit long (120 cm) for small-scale DIY projects.
The absence of a magnetic strip could limit its usage in some scenarios.
Final Thoughts
In conclusion, the STANLEY 1-43-548 Level earns a strong 4.5/5 rating for its outstanding accuracy, durability, and user-friendly design. Despite its minor drawbacks, such as its potentially large size for small tasks and the lack of a magnetic strip, it stands as a reliable and essential tool for anyone seeking precision in their work. Whether you're a professional tradesman or a DIY hobbyist, you'll find this tool indispensable for accurate measurements.
You may be interested in stanley-70-462-long-nose-plier.
Rating: ★★★★☆ (4.5/5)