Philips OneBlade Hybrid Trimmer and Shaver QP1424/10: High Precision Trimming with Skin Protection Technology
Rating: ★★★★★ 4.7
The Philips OneBlade Hybrid Trimmer and Shaver (Model QP1424/10) is by far the finest trimmer I have come across. With high precision and a lightweight design, it's an outstanding grooming tool that prioritizes skin safety without compromising on efficiency.
Featuring Dual Protection Technology, the OneBlade ensures a gentle, skin-friendly trim or shave, minimizing chances of cuts or scratches since the blade never directly touches the skin. This innovation has dramatically improved my grooming experience, rendering it enjoyable and hassle-free.
The trimmer's adaptability is notable, with the Dual Sided Blade allowing for easy gliding in any direction, thereby enabling precise styling and clean edges.
Battery life is commendable, with 30 minutes of cordless use after an 8-hour charge, making it suitable for both home and travel use. The trimmer's waterproof nature ensures flexibility in terms of usage; it can be used wet or dry and can be easily cleaned under a tap.
Included in the package are a OneBlade replacement blade, a rechargeable handle, and two trimming combs (1mm and 3mm), which offer additional versatility in terms of achieving the desired beard size.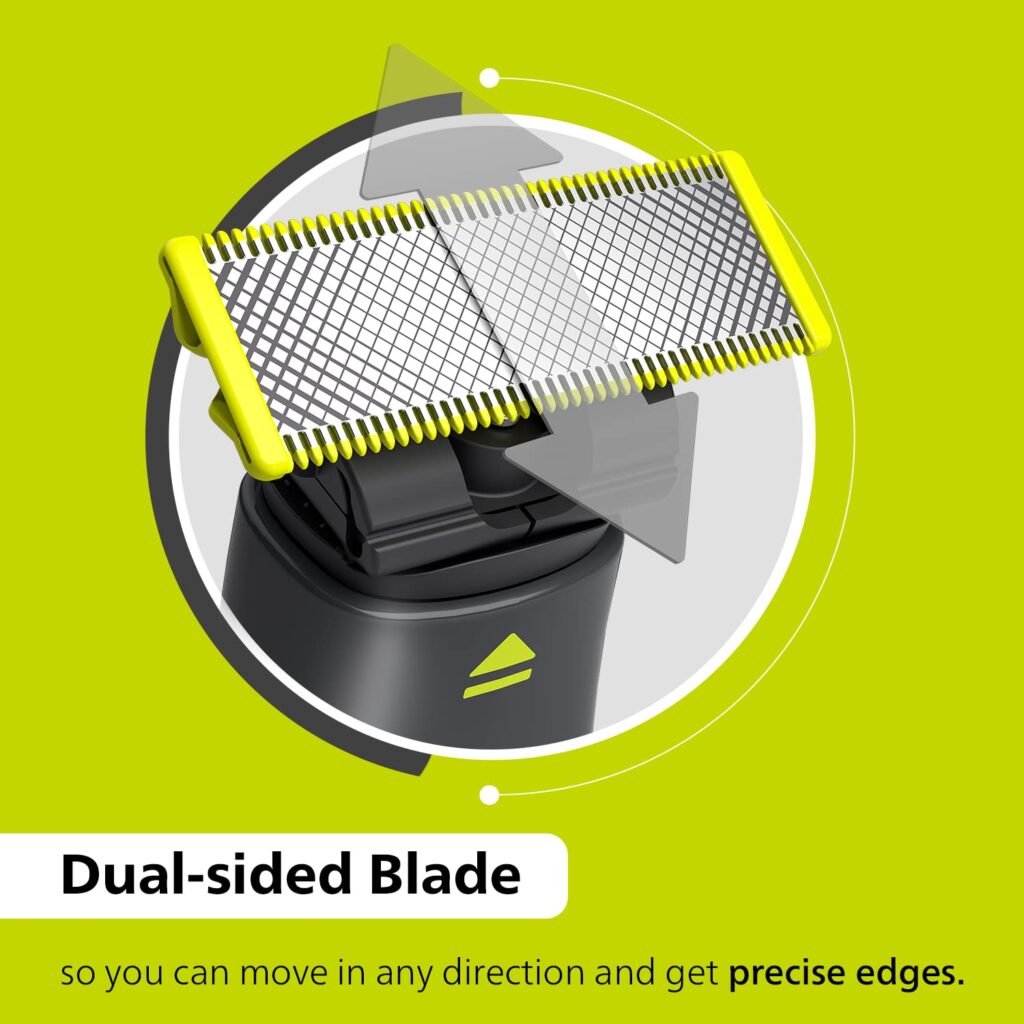 One user from our team lauded the device's precision and lightweight nature, enabling a quick and easy trim. Another user was especially pleased with the device's capability of a frequent, cut-free shave, which is particularly helpful during summer.
In conclusion, the Philips OneBlade Hybrid Trimmer and Shaver QP1424/10 proves to be a trustworthy investment for those prioritizing skin safety, precision, and easy maintenance. Based on user reviews and product features, I am confident in recommending this efficient tool to all who are looking to elevate their grooming routine.