AmazonBasics USB Type-C to USB 3.1 Gen 1 Female Adapter
The AmazonBasics USB Type-C to USB 3.1 Gen 1 Female Adapter is an effective and practical device for bridging the gap between USB Type-A and USB Type-C enabled devices. Designed with user needs in mind, it brings together quality, reliability, and value.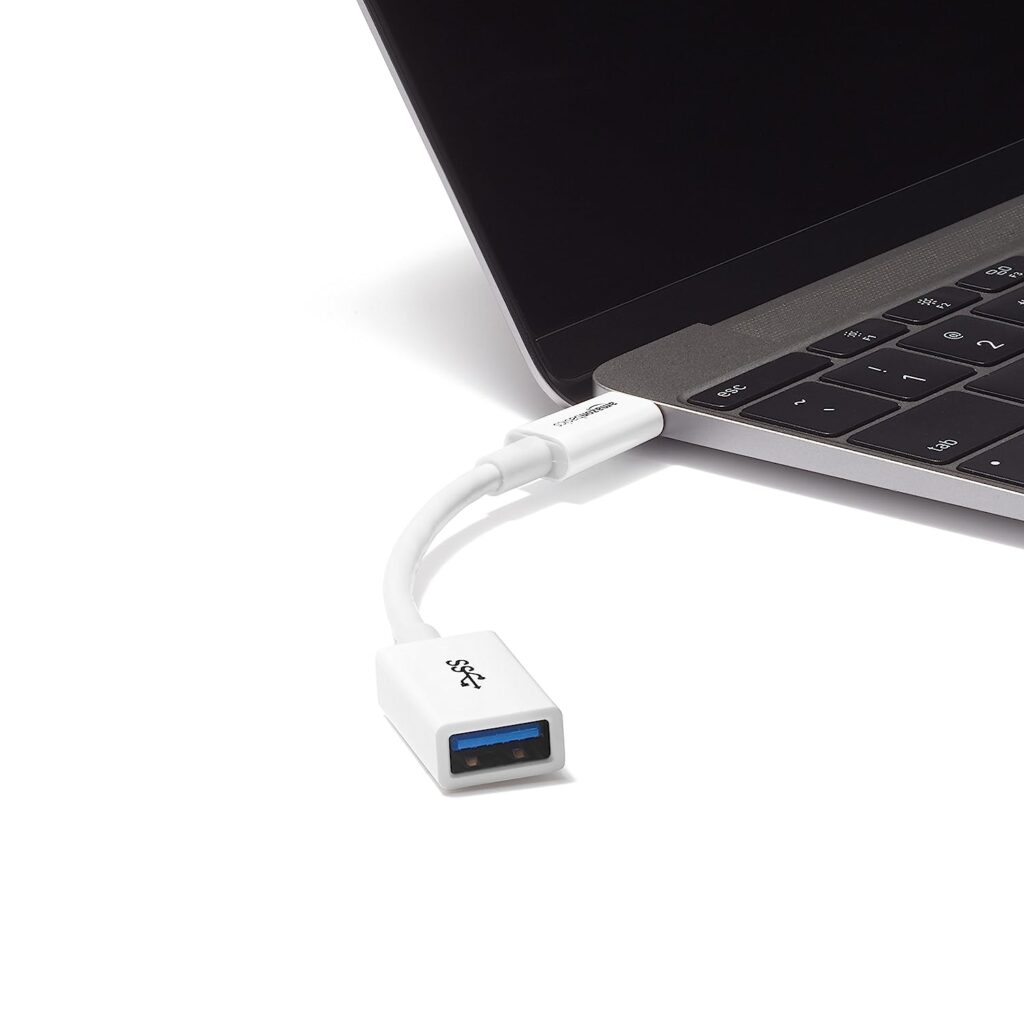 The adapter facilitates connecting standard USB Type-A enabled devices and peripherals (like flash drives, keyboards, mice) to USB Type-C enabled devices, making it a great asset for users with newer technology devices but legacy peripherals. It takes away the necessity to purchase new peripherals or cables, providing an affordable solution to compatibility issues.
The data transfer speed of this adapter stands out, offering up to 5 Gbps, a characteristic of USB 3.1 Gen 1. This speed is plenty for most everyday uses, such as transferring files between devices or using peripherals like a mouse or keyboard. Backwards compatibility with USB 3.0 and 2.0 provides additional versatility, ensuring the adapter can work with a wide range of devices and peripherals.
Another aspect that deserves praise is the adapter's charging capabilities. It supports power output up to 5V, 3 Amps, enabling fast charging of USB Type-C enabled devices. This feature comes in handy, especially for devices with hefty power requirements.
The reversible design of the USB Type-C connector is a thoughtful addition, eliminating the frustration of checking the plug's orientation every time you use it. The Type-C connector's compact size, which is only slightly larger than Lightning or Micro-A USB connectors, makes the adapter a perfect companion for mobile use.
The fact that this adapter is certified by USB-IF to be compliant with the USB 3.1 Gen 1 Standard instills confidence in its performance and reliability. This certification means the adapter has passed strict testing in mechanical, electrical, and environmental aspects, guaranteeing an optimal user experience.
In conclusion, the AmazonBasics USB Type-C to USB 3.1 Gen 1 Female Adapter is a high-quality, reliable product that delivers on its promises. It offers impressive data transfer speeds, effective charging capabilities, and a user-friendly design, all while ensuring compatibility between various devices and peripherals.