Best Car Duster for Cleaning: Jopasu Car Duster
With a reputation for quality, the Jopasu Car Duster offers an effortless yet effective solution to keep your car spotless. This cleaning tool promises quick dust removal while maintaining the integrity of your car's surface.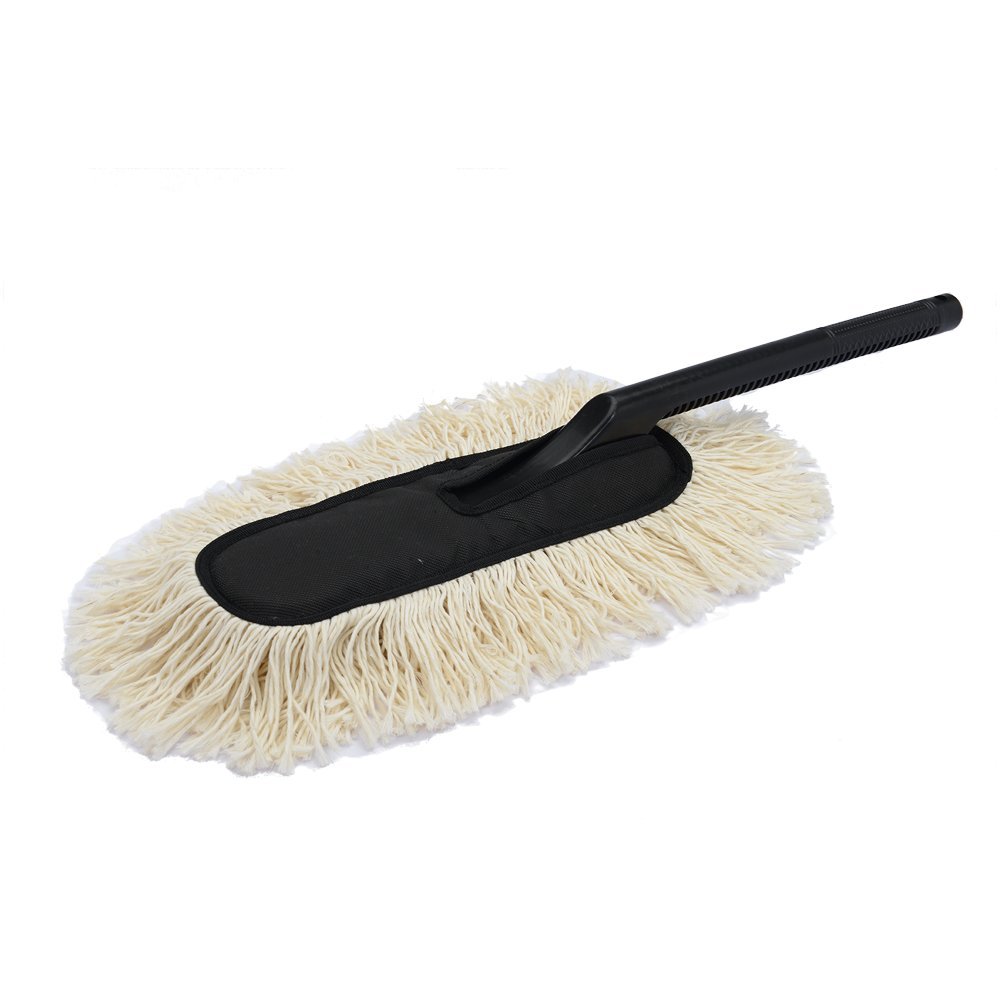 Unique Features and Benefits of Jopasu Car Duster
The Jopasu Car Duster is specifically designed with wax-treated cotton strands. This unique feature guarantees gentle interaction with your car's paint, effectively lifting dust without leaving any scratches. The added benefit of a long plastic handle ensures easy reach to the top of your vehicle, facilitating thorough cleaning.
Notably, the Jopasu Car Duster is washable and reusable, providing cost efficiency over time. It is also a water-saving product, making it an eco-friendly alternative to traditional car washes.
Usage and Maintenance
For optimal results, use the Jopasu Car Duster by starting from the roof, moving on to the bonnet, and finally, the doors. Avoid using the duster on wet surfaces to prevent smearing dirt across the surface. Interestingly, this duster's efficiency improves with use, so don't be deterred if it appears dirty.
The duster comes with a cover that prolongs its lifespan by keeping it protected when not in use. When the duster starts pushing dust around instead of collecting it, it's time for rejuvenation—a simple process that involves soaking, rinsing, drying, and spraying with a duster rejuvenator.
Performance and Limitations
While the Jopasu Car Duster excels at removing surface dust, it's not designed to tackle sticky spots like bird droppings or dried liquid marks. For such stubborn stains, a proper car wash is necessary. However, for routine dust removal, this duster outshines other cloths and saves time, making it ideal for larger cars such as sedans or SUVs.
Customer Review and Recommendations
The Jopasu Car Duster has garnered positive reviews from users who have found it to be a valuable addition to their car cleaning routine. I have been using it for two years. I like it for its time-saving benefits and effectiveness for large vehicles. We should undestand that car cleaning often requires different tools for different tasks—sometimes a wash, sometimes a wipe with this duster or another microfiber cloth. Despite its limitations, other customers as well rated the Jopasu Car Duster highly in its class and recommended it as a worthy purchase.
Conclusion
The Jopasu Car Duster is a smart investment for those who want to keep their vehicle clean and shiny without frequent and expensive professional detailing services. Despite its limitation with stubborn stains, its unique design, eco-friendly features, and durability make it a must-have tool for every car owner.
Best Car Duster for Cleaning: Jopasu Car Duster - ReviewNectar
The Jopasu Car Duster offers an effective, eco-friendly solution for routine car cleaning. It's excellent for dust removal, though it's less suited to removing stubborn stains.
Product In-Stock: InStock