Logitech MX Master 3S: Excellent Mouse for Editing
Logitech MX Master 3S
"The Logitech MX Master 3S wireless mouse, featuring an 8K DPI sensor and ergonomic design, excels in productivity tasks such as editing and designing, providing seamless cross-computer control and customizability for optimized workflow."
Product Brand: Logitech
Product In-Stock: InStock
The Logitech MX Master 3S is an exemplary wireless mouse that excels particularly in productivity tasks. Here's my comprehensive review, elaborating on its key features and performance.
Comfort and Design
The MX Master 3S showcases an ergonomic design that intuitively fits the contours of your hand, providing comfort during prolonged use. The high arch and textured thumb rest lend a superior grip and control. Crafted with high-quality materials, this mouse feels robust, making a professional statement on your desk.
High Performance Sensor
Equipped with an 8K DPI sensor, the MX Master 3S delivers smooth and precise tracking on virtually any surface, including glass. The sensitivity of this high-resolution sensor can be fine-tuned, catering to your personal needs. The sensor's accuracy proved to be exceptional, making this mouse ideal for precision-based tasks like graphic design or video editing.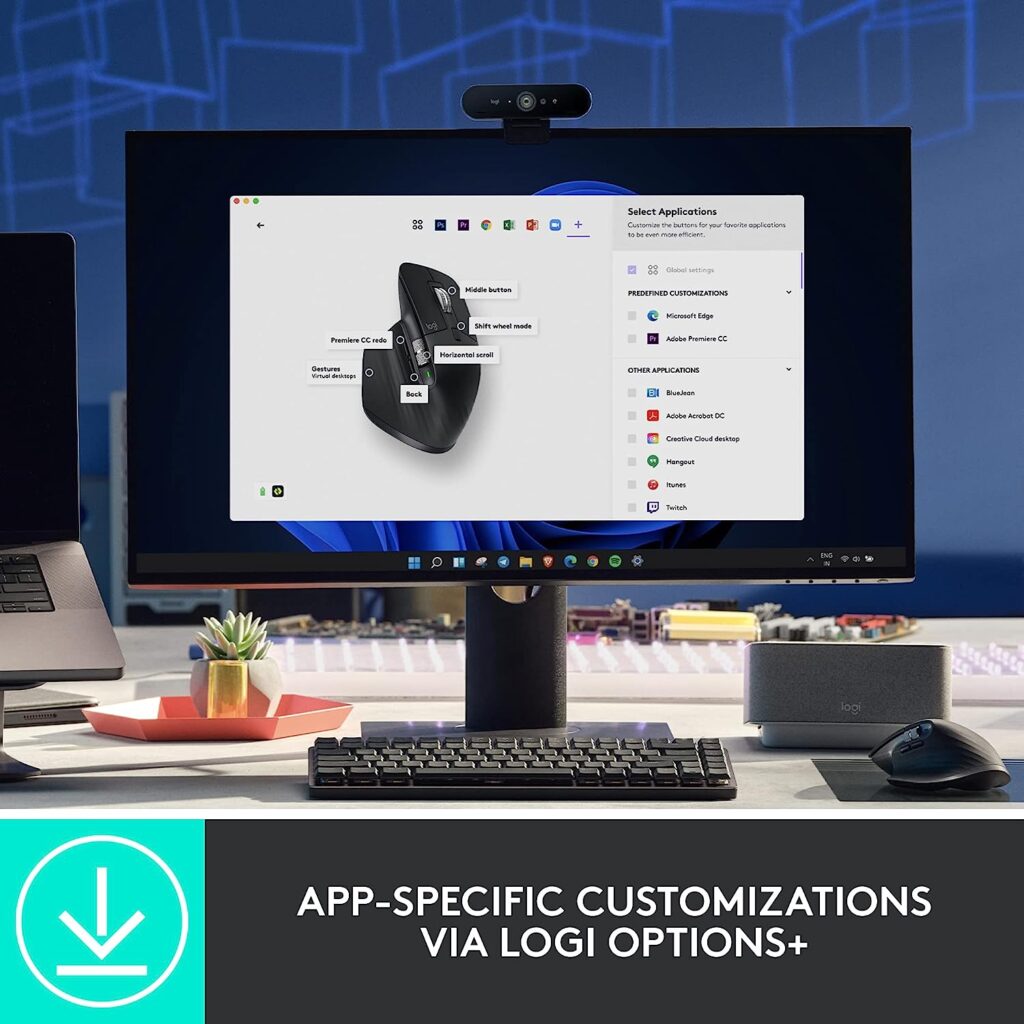 Quiet Clicks and MagSpeed Scrolling
The MX Master 3S introduces the Quiet Clicks feature, substantially minimizing the noise produced by mouse clicks while retaining a satisfying tactile response. Additionally, the MagSpeed scroll wheel delivers fast, precise, and near-silent scrolling, adding to the overall user experience.
Customizability and Multi-Device Support
Logitech's Options+ software permits customization of mouse buttons and creation of app-specific profiles, increasing your productivity. Moreover, the mouse can connect with up to three devices simultaneously via Bluetooth or the bundled Logi Bolt USB receiver. With the FLOW functionality, you can smoothly transfer text, images, and files between various devices.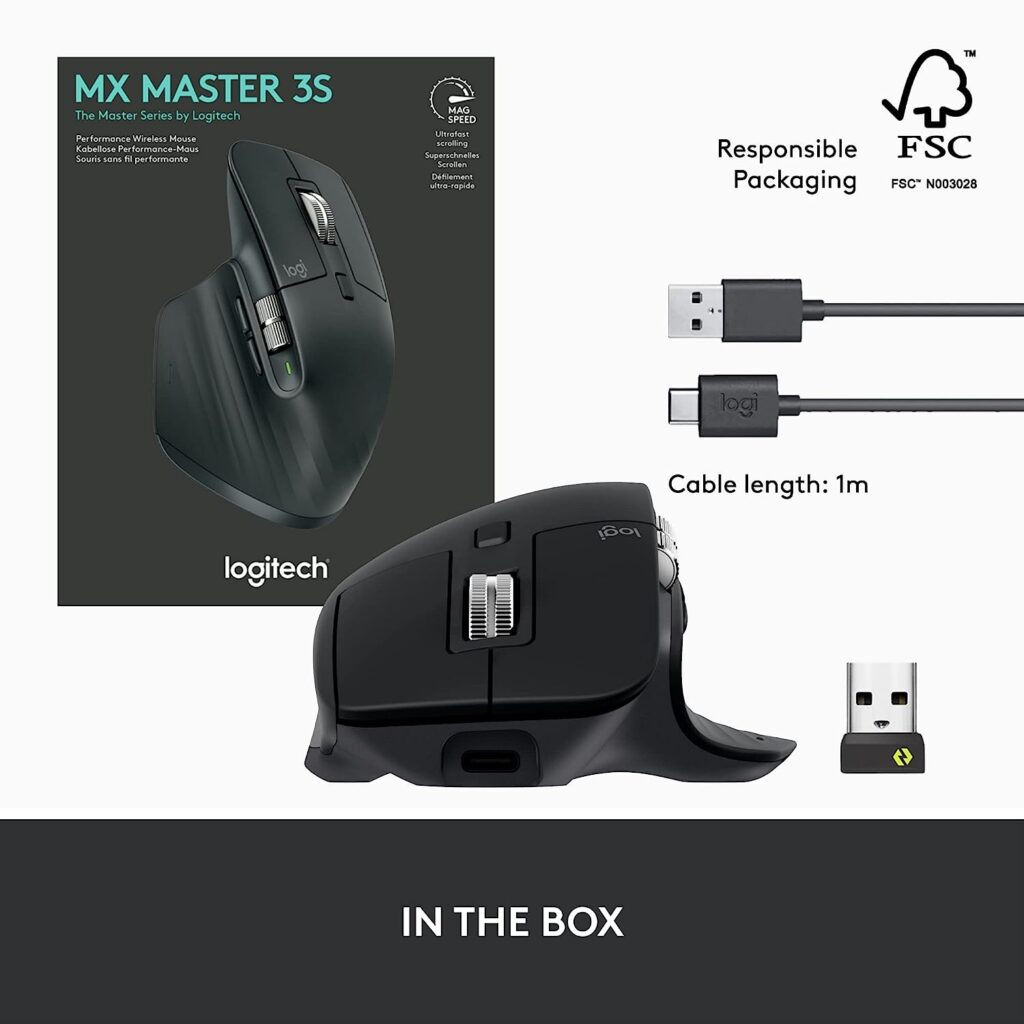 Battery Life
The MX Master 3S scores high on battery performance too, offering up to 70 days of use on a full charge. Furthermore, a quick one-minute charge provides three hours of usage, ensuring you never run out of power during crucial tasks.
Usage: Productivity Over Gaming
While the MX Master 3S is a highly capable mouse, it's important to note that it's more geared towards productivity tasks rather than gaming. Its advanced features and precise sensor make it an excellent choice for professionals who need a reliable and efficient tool for editing, designing, programming, or general multitasking.
Conclusion
In summary, the Logitech MX Master 3S is a top-tier wireless mouse built with professional use in mind. It combines high-precision tracking, extensive customization, and ergonomic design into a package that enhances productivity. The inclusion of features like Quiet Clicks and MagSpeed scrolling further elevate the user experience. While not primarily intended for gaming, the MX Master 3S is an investment that pays off for anyone seeking to boost their productivity.