A Comprehensive Review of Philips QP6550/15 OneBlade Pro Trimmer and Shaver
Philips QP6550/15 OneBlade Pro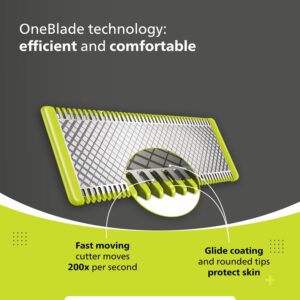 SUMMERY: The Philips QP6550/15 OneBlade Pro Trimmer and Shaver offers excellent versatility, performance, and battery life, providing value for money as a comprehensive, user-friendly grooming solution.
Product Brand: PHILIPS
Product Currency: INR
Product Price: 7200-7500
Product In-Stock: InStock
---
REVIEW
Design and Build Quality – 4.8/5
The Philips QP6550/15 OneBlade Pro Trimmer and Shaver takes grooming to a new level with its sleek, modern design. The device exhibits a robust build with a slim, streamlined body that fits comfortably in your hand, making it ideal for those meticulous trimming sessions. The materials used have a quality feel, and the device seems highly durable, suggesting it can withstand the rigours of daily use.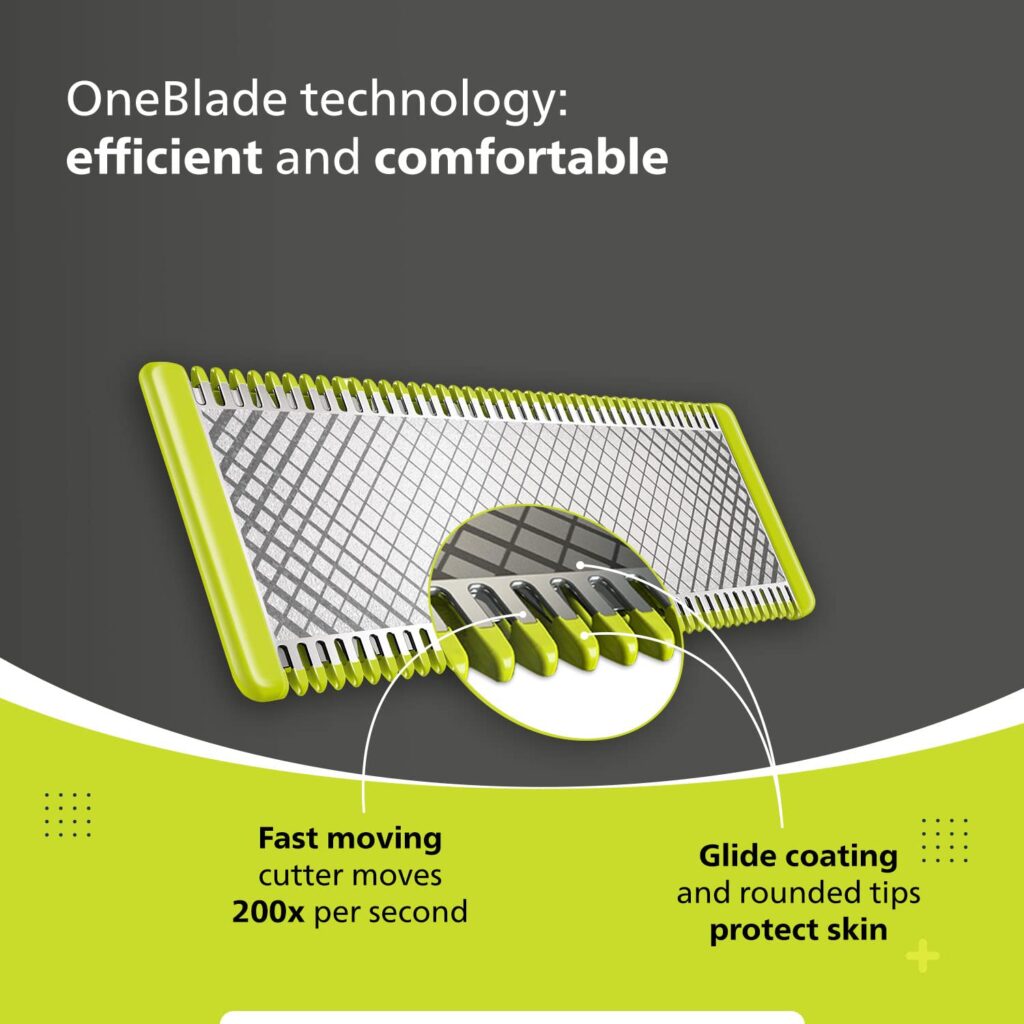 Performance and Versatility – 4.6/5
This trimmer and shaver offer superior performance. The 14 trimming length options make it a highly versatile tool suitable for various beard styles. Whether you need to shape your beard precisely or quickly trim it down, this tool has you covered. The blade is sharp yet gentle, ensuring a smooth, comfortable shave without any tugging or pulling.
The 'OneBlade' technology is particularly noteworthy. It allows the device to shave, trim, and edge with the same blade, making it a truly all-in-one grooming solution. You can switch effortlessly between different functionalities, further enhancing the tool's convenience and efficiency.
Battery Life and Charging – 4.6/5
The Philips QP6550/15 impresses with its long battery life. A single charge delivers up to 120 minutes of cordless use, which is more than enough for several grooming sessions. This extended run time is a significant advantage, especially for those busy mornings when you need a quick trim. However, some users might find the 1-hour charging time slightly lengthy, hence the slightly lower rating in this section.
Ease of Use and Maintenance – 4.5/5
One of the most significant selling points of this trimmer and shaver is its user-friendly design. The adjustable trimming comb allows for easy length selection, and the LED display shows your chosen setting, making the device extremely straightforward to use.
Maintenance-wise, the Philips QP6550/15 also scores highly. It's water-resistant, so you can rinse it under the tap for quick cleaning. Moreover, since the blades are designed to last, you won't need to replace them as often as traditional blades, saving you time and money in the long run.
Value for Money – 4.5/5
Considering the multitude of features, excellent performance, and robust build, the Philips QP6550/15 offers excellent value for money. It's more than just a basic trimmer – it's a comprehensive grooming solution that caters to all your beard styling needs. The slightly higher price point is justified by the device's high-quality performance and the convenience it provides.
Overall Impressions
The Philips QP6550/15 OneBlade Pro Trimmer and Shaver is a top-tier grooming device that truly delivers on its promises. It combines style, performance, and convenience in one package, making it an excellent investment for anyone serious about their grooming routine. With its 14 trimming lengths, impressive battery life, and the versatility of the 'OneBlade' technology, this trimmer and shaver stand out as an exceptional tool in the market of grooming devices.
Overall Rating: 4.4/5