Philips Viva Collection HD4928/01 2100-Watt Induction Cooktop
Philips Viva Collection HD4928/01
Philips Viva Collection HD4928/01 2100-Watt Induction Cooktop is a reliable induction cooktop. see more for full review.
Product Brand: PHILIPS
Product In-Stock: InStock
---
REVIEW
Philips HD4928/01 Design and Aesthetics – 4.4/5
The Philips Viva Collection HD4928/01 Induction Cooktop stands out with its sleek and stylish design. Encased in a glossy black body, it gives a modern, sophisticated touch to any kitchen decor. The control panel features touch buttons that add to its clean, seamless look while offering effortless operation.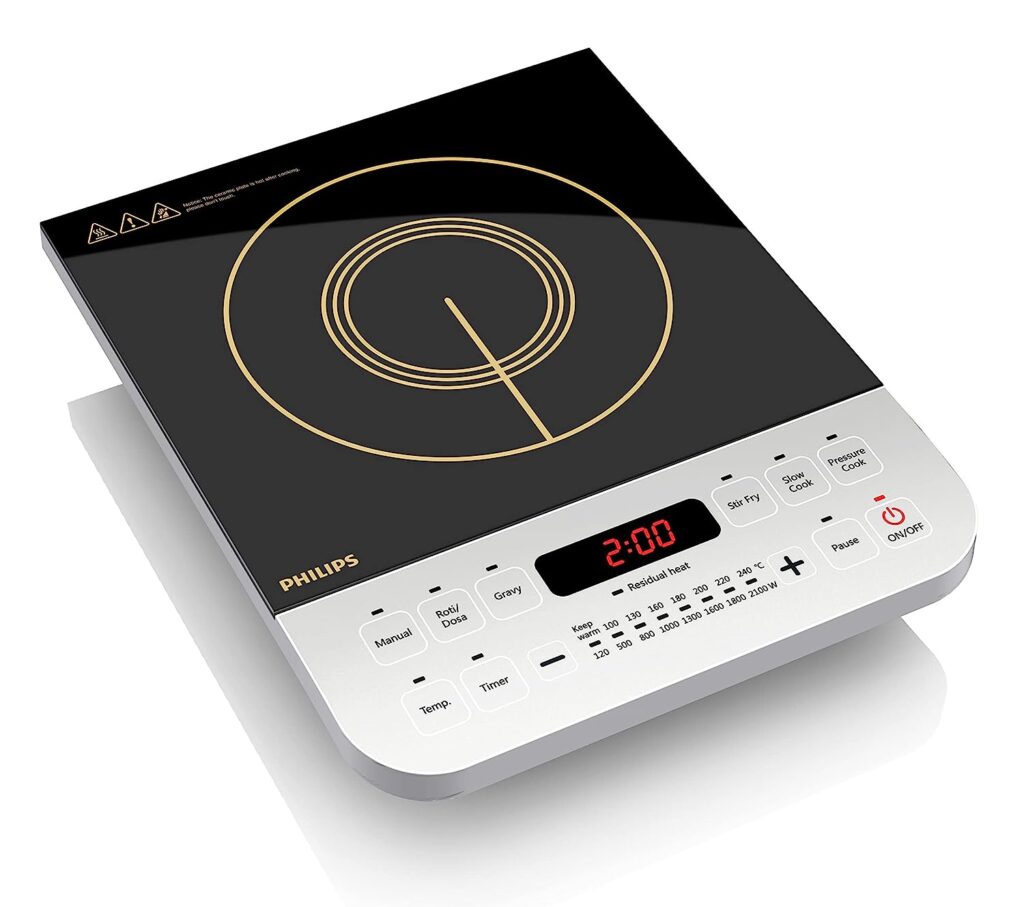 Performance and Efficiency – 4.8/5
When it comes to performance, the Philips Viva Collection HD4928/01 excels in this aspect. Boasting a power output of 2100-Watt, it delivers high heating efficiency, significantly reducing your cooking time. Whether you're simmering, frying, or boiling, the heat is evenly distributed across the cookware, ensuring uniformly cooked meals every time.
Philips HD4928/01Ease of Use – 4.4/5
Philips has made sure to prioritize user convenience. The HD4928/01 induction cooktop features an easy-to-use control panel that lets you adjust the cooking temperature and time with a simple touch. The digital display ensures you always have the precise control and visibility of your cooking settings.
Safety Features – 4.5/5
The induction cooktop is designed with safety in mind. It comes with an automatic shut-off feature that turns off the cooktop if it does not detect a suitable cookware or if left unattended for a certain period. The cool-to-touch surface reduces the risk of accidental burns, making it a safe choice for families.
Durability and Maintenance – 4.5/5
Philips is renowned for its durable appliances, and this induction cooktop is no exception. It appears to be robust and built to last. The glass panel can endure high temperatures, and the overall construction promises longevity.
Maintenance is hassle-free. The flat, smooth surface allows for easy cleaning. Just a simple wipe with a damp cloth is sufficient to keep it clean, saving you time and effort.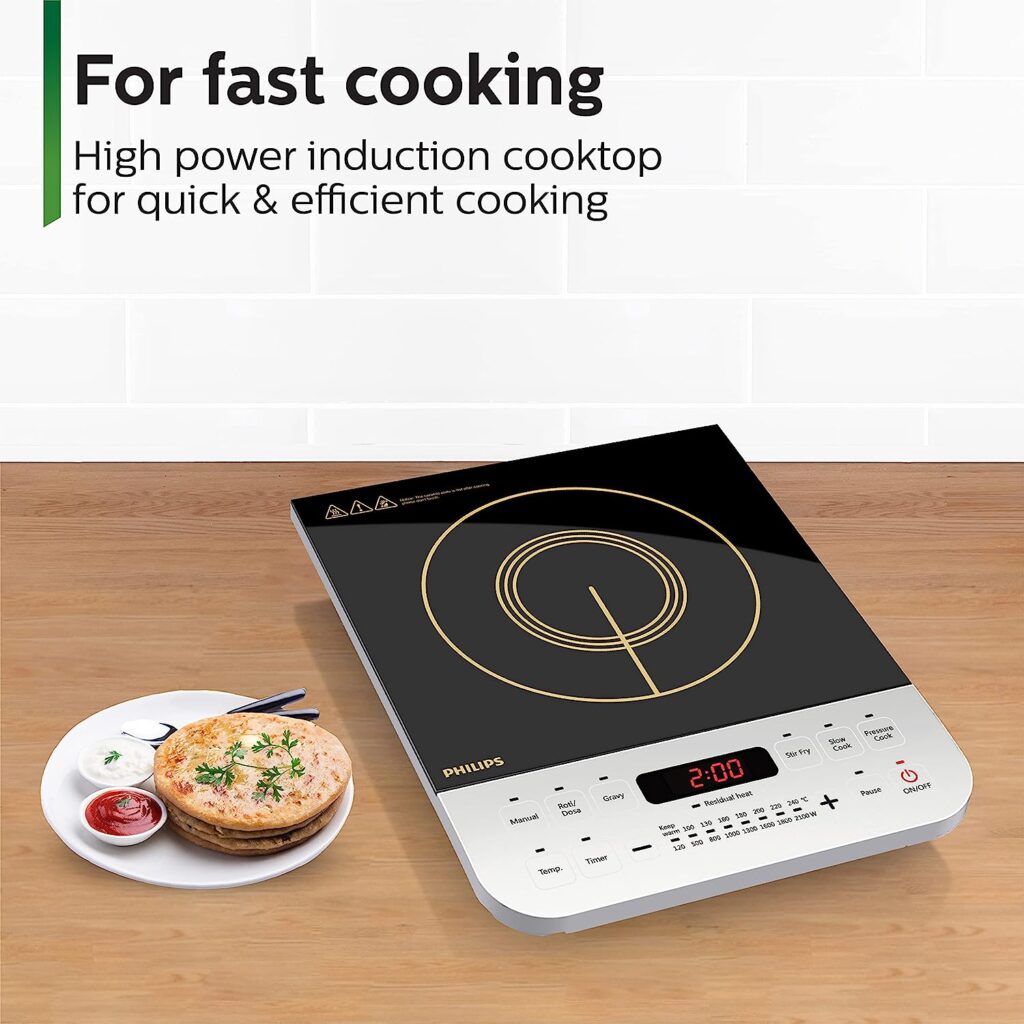 Value for Money – 4.5/5
Given its superior performance, user-friendly design, and reliable safety features, the Philips Viva Collection HD4928/01 Induction Cooktop offers great value for money. It's not merely an induction cooktop; it's a convenient, safe, and efficient cooking solution that enhances your kitchen experience.
Philips HD4928/01 Overall Impressions
As Asia's most trusted brand in Home Appliances, Philips does not disappoint with the Viva Collection HD4928/01 Induction Cooktop. It's a high-performance kitchen appliance that blends aesthetics with functionality, offering an efficient, convenient, and safe cooking experience. The cooktop's sleek design, power output, and safety features set it apart from other products in the market. For those looking for a modern cooking solution that saves time and energy without compromising on safety and ease of use, this induction cooktop is a solid investment.
Overall Rating: 4.2/5