STANLEY STHT43067-12 5 Meter Tylon Measurement Tape : A Great Rugged Companion for Precise Measurements
Stanley STHT43067-12 5 Meter Tylon Measurement Tape
The STANLEY STHT43067-12 5 Meter Tylon Measurement Tape earns a solid 4.5/5 rating. It's a highly reliable, robust, and user-friendly tool, well-suited to a variety of measuring tasks
Product In-Stock: InStock
Overview Stanley STHT43067-12 5 Meter Tylon Measurement Tape
Stanley STHT43067-12 5 Meter Tylon Measurement Tape is yet another exceptional offering from this reputed brand, known for its excellence, reliability, and innovation. It's a compact, ergonomically designed tool that provides precise measurements of up to 5 meters, perfect for DIY, domestic, and industrial use. Encased in a rugged rubber case, this measuring tape is both robust and comfortable to use.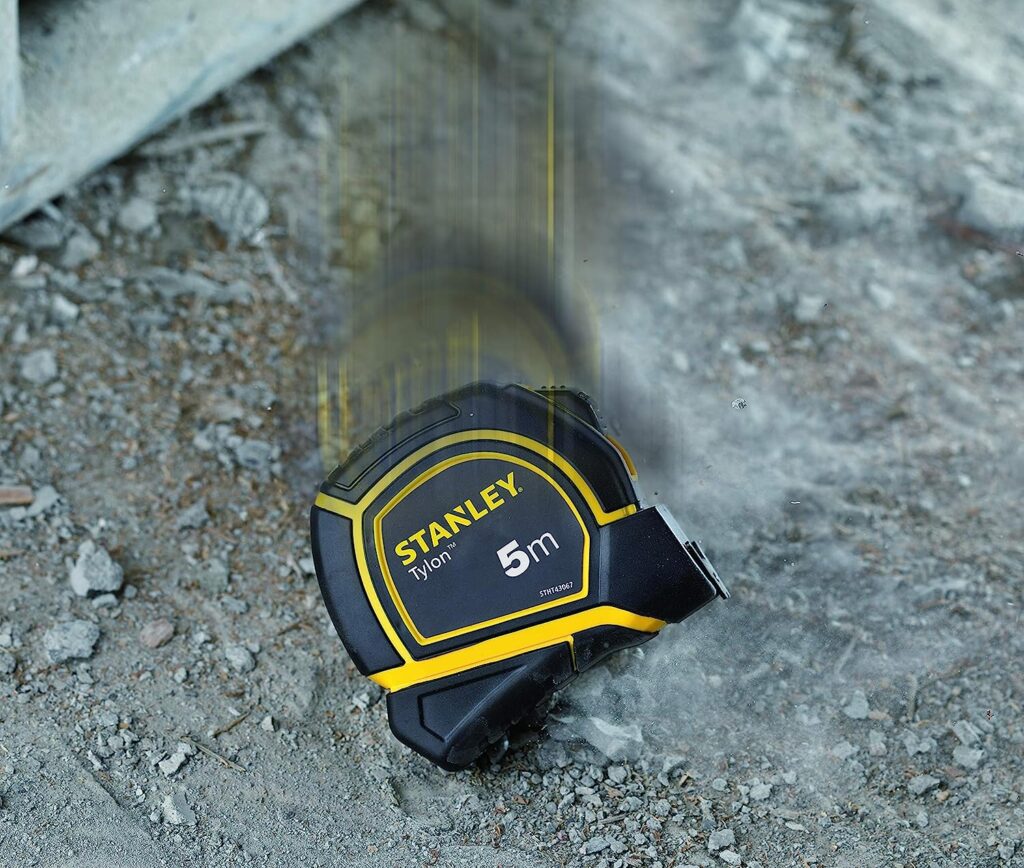 Quality and Durability – A Rugged Companion
Sporting a high-density plastic interior and a shockproof rubber exterior, this measuring tape is designed to last. The rubber case not only provides a sturdy, impact-resistant shield, but also ensures a comfortable, non-slip grip during use. With a Tylon-coated blade, this tool promises improved structural strength and durability.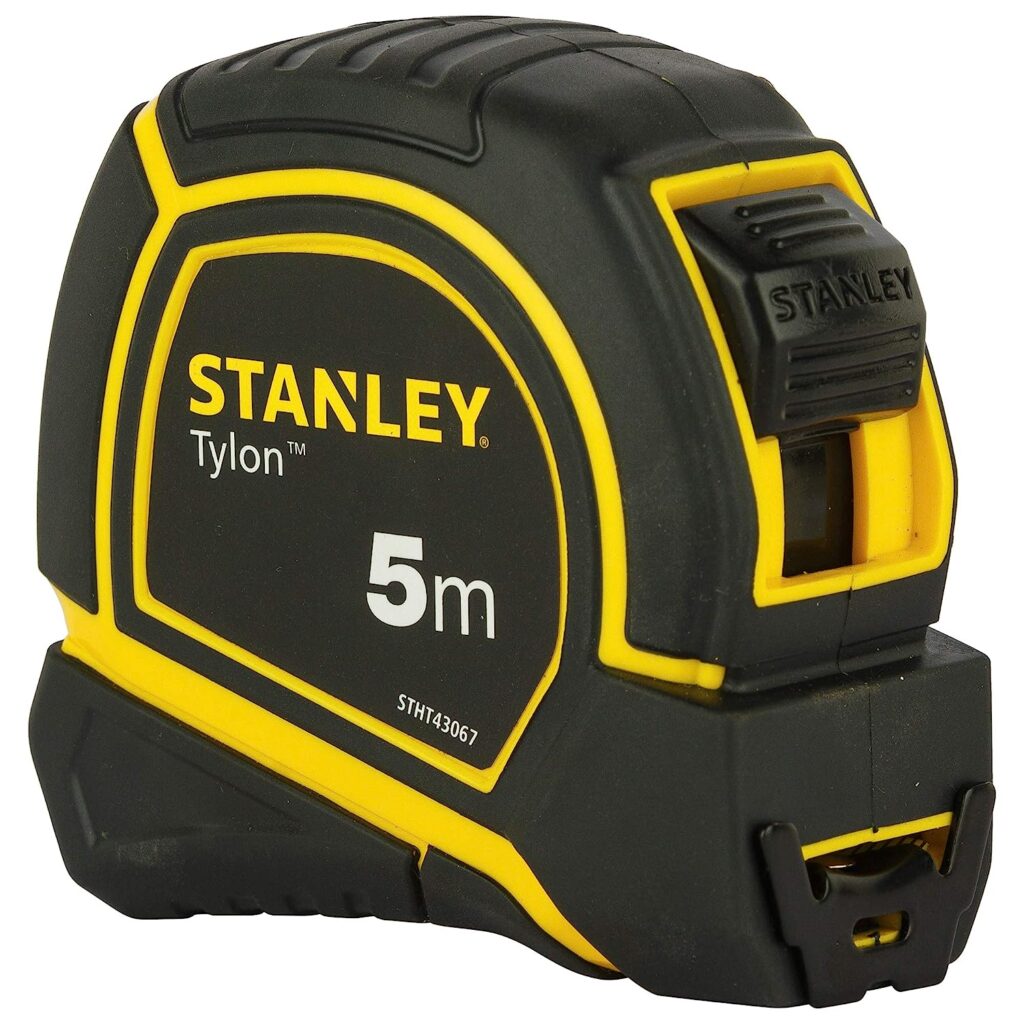 Ease of Use – One Hand Operation
Stanley has engineered this measuring tape with an automatic retraction mechanism, a push lock, and a spring mechanism inside. These features allow for quick, hassle-free measurements and the ability to operate the tape single-handedly. The push lock, in particular, ensures continuous, uninterrupted measurements.
Functionality – Double-Ended Convenience
A unique aspect of this measuring tape is its double end hook, allowing measurements from either side. It's designed to grip onto any edge firmly, providing optimal support for one-handed operation.
Precision – Trustworthy Readings
This tape promises MID II accuracy, offering measurements in millimeters, centimeters, inches, and meters. The foldable Tylon-coated blade ensures accurate readings and provides an impressive 200 cm standout for improved unit control.
Ideal for Various Uses
Whether you're a professional contractor or a DIY enthusiast, the STANLEY STHT43067-12 5 Meter Tylon Measurement Tape is an ideal tool. It allows for accurate, short distance measurements and easy single-handed operation.
Pros:
High-density plastic and rubber casing ensures durability and comfortable grip.
Tylon-coated blade improves structural strength and offers a long standout.
Double end hook provides versatility and ease of use.
High precision readings make it reliable for all measurement tasks.
Cons:
Some users might find the heavy-duty rubber casing a bit bulkier compared to other models.
The push lock, while generally helpful, may require some getting used to for seamless operation.
Final Thoughts
The STANLEY STHT43067-12 5 Meter Tylon Measurement Tape earns a solid 4.5/5 rating. It's a highly reliable, robust, and user-friendly tool, well-suited to a variety of measuring tasks. Despite minor flaws like a bulkier casing and a push lock that could take some getting used to, this measuring tape stands as a testament to Stanley's commitment to quality and innovation. It is an excellent tool to have, whether you are an industry professional or someone who likes to take on DIY projects at home.
For a lighter alternative you may consider the stanley-stht36127-812-measuring-tape-5-meter Tape
Rating: ★★★★☆ (4.5/5)