Philips HR3705/10 300-Watt Hand Mixer Review
The Philips HR3705/10 Hand Mixer
SUMMARY: The Philips HR3705/10 300-Watt Hand Mixer is a versatile, powerful, and user-friendly appliance that is a must-have for any kitchen.
Product Brand: PHILIPS
Product Currency: INR
Product Price: 2200-2500
Product In-Stock: InStock
REVIEW
Introduction
When it comes to kitchen appliances, Philips is a brand that never disappoints. The Philips HR3705/10 300-Watt Hand Mixer is a powerful and convenient tool designed to simplify your baking endeavors. This review will highlight its features, functionality, and performance to help you understand why it is a solid addition to any kitchen.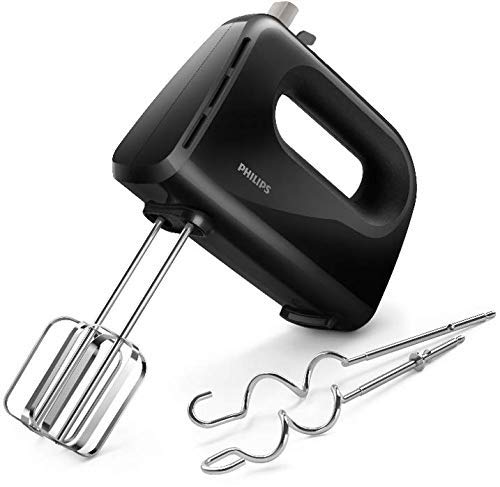 Robust Power and Performance
The Philips HR3705/10 hand mixer stands out with its 300-watt power output, ensuring impressive performance for various recipes. It operates at a voltage of 220-240 volts, providing enough power to mix, whisk, and knead with ease. The mixer also boasts five different speed settings, complemented by a turbo option. This allows for customized speed selection depending on the task, be it whisking cream or kneading dough.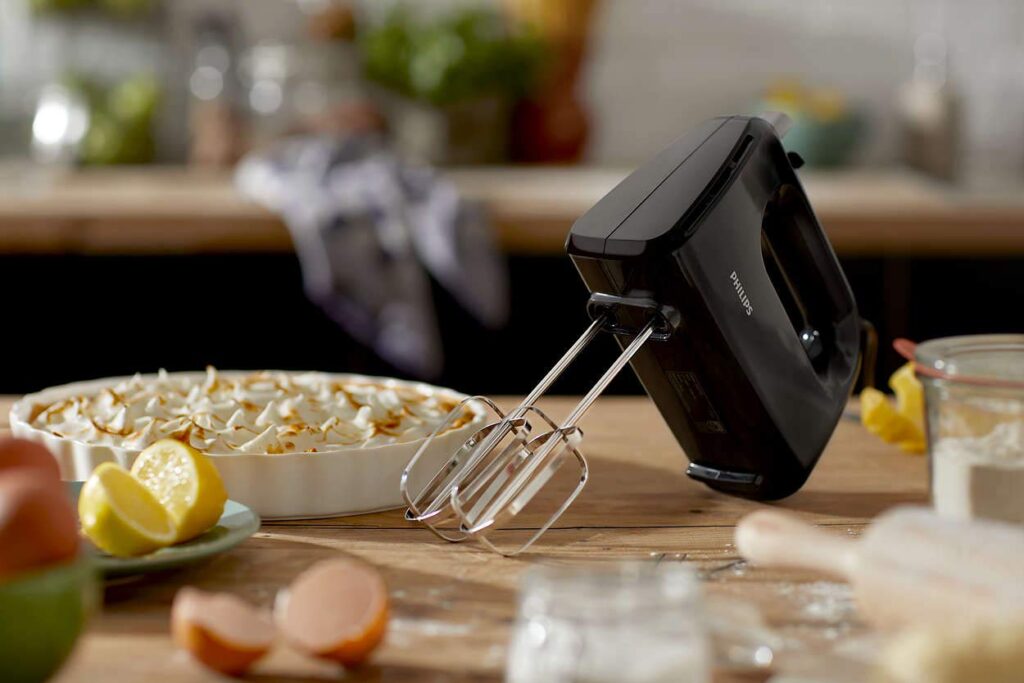 Versatile Accessories
This hand mixer comes with two pairs of strip beaters and dough hooks, all made from durable stainless steel. This variety of attachments makes the mixer versatile, enabling you to beat eggs, whip cream, or knead dough effectively. The dough hooks and strip beaters are dishwasher-safe, making cleaning up after baking a breeze.
Ease of Use and Comfort
The Philips HR3705/10 hand mixer is designed with user comfort and convenience in mind. It is lightweight and ergonomically designed to prevent hand fatigue, making mixing comfortable and easy even during lengthy baking sessions. Its cord length of 1.2 meters facilitates a longer reach, giving you flexibility and maneuverability as you mix.
Innovative Design Features
The mixer features cone-shaped beaters that work faster than traditional designs by covering a larger surface area in less time. This design helps incorporate air into the batter, leading to a smooth, fluffy texture in your cakes and pastries. A large eject button allows for a one-touch release of the beaters or dough hooks, ensuring a seamless transition between tasks.
Convenient Storage and Cleaning
The Philips hand mixer showcases a cord clip for tidy storage, allowing you to wrap the cord around and secure it with a clip. This thoughtful feature keeps your kitchen counter uncluttered. Smooth surfaces and dishwasher-safe accessories further enhance the convenience factor, making the mixer fast and easy to clean.
Durability and Warranty
This hand mixer earns high marks for durability, as evident from its robust build and high-quality stainless steel accessories. The reliability of Philips products is well-known, and this mixer is no exception. Plus, it comes with a 2-year warranty from the date of purchase, providing additional peace of mind.
Customer Ratings
The mixer has excellent customer ratings, with features like ease of use, durability, easy cleaning, and value for money all scoring above 4.5 out of 5. These ratings reflect the mixer's superior quality and performance.
Conclusion
The Philips HR3705/10 300-Watt Hand Mixer is a versatile, powerful, and user-friendly appliance that is a must-have for any kitchen. It combines high performance, convenience, and comfort, all at a great value for money. Whether you're an occasional baker or a seasoned pastry chef, this hand mixer is an investment that will enhance your baking experience.